Questionnaires II & Game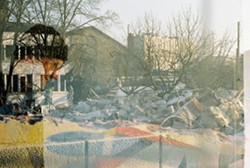 Small instructions for use of questionnaires:
How I wish that you look the best of yourself, I let you the freedom not answer all the questionnaire! In that case specify: JOKER in fields of answer!
Games !
The Game of the Transformations:
I discovered by building my site which, according to the used browser, the display really varies (you can notice it by you even if you usually navigate with Internet Explorer & on what you decide to download firefox!) Enjoy downloading various browsers (for example: opera, safari, chiira, navigator) open the same page at the same time on the various browsers. Watch the site being transformed according to the interpretation that every browser in fact! Send me an e-mail with all your observations...
[bhâ dit Hoô dit béné dit Melle Bureau]